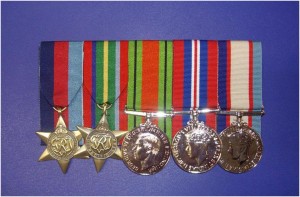 Our Medal mounting service continues to operate.
Original medals can be restored (court mounted with new ribbon if required) or replicas can be supplied and court mounted or ribbon bars supplied. Miniature medals are also available. Many war veterans have a duplicate set of their own medals made for wearing in public, thereby leaving their priceless, individually named original medals to be kept in a secure place.
To protect your medals we sell felt pouches and also plastic pocket holders to which your medal bar can be attached, which, when slipped into your pocket will give the same effect as pinning it through your good jacket.
Contact Marian Jones 0407 113 870 for further information